Restaurant
"Die Talstation"
The restaurant in Obertauern
at the valley station of the Grünwaldkopfbahn
At our restaurant "Die Talstation" in Obertauern, we offer you modern regional cooking and a wide beverage selection. In 2015, we made our idea a reality, creating a modern-yet-friendly restaurant with a menu selection a little different to the classic ski-hut fare. For their mouthwatering dishes, head chef Franz Pohl and his team use many regional products, including meat from local cattle as well as the Lungau Eachtling (a potato variety unique to the Lungau region of Salzburg).
Enjoy hot meals all day long until 5 in the evening, with our variety-packed breakfast menu served from 9 a.m. on. Our location right next to the valley station of the Grünwaldkopfbahn is ideal for refreshment breaks in summer as well as winter. In nice weather, our sunny terrace is a marvelous place to enjoy a good meal and relax completely. In general, our smaller guests can be found in the children's play area or, during the summer months, out on the playground. Stop by our restaurant in Obertauern for a true culinary treat!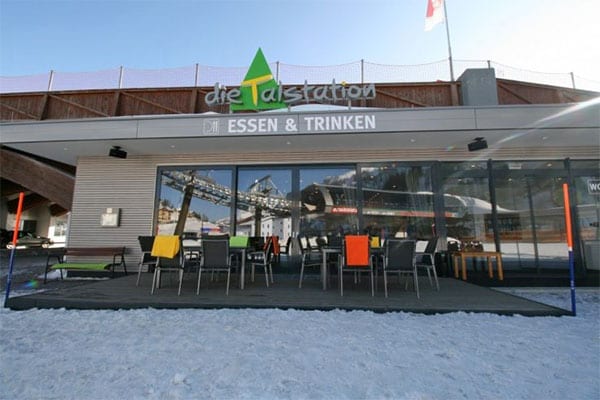 Summer Season
from the end of June 2019
open daily
9 a.m. - 6 p.m.
Winter Season
from 1 December, 2018
open daily
8:30 a.m. - 6 p.m.
Hot meals served all day until 5 p.m.